Traditional Chinese
Medicine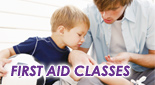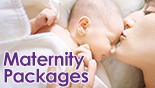 Dr. Beng Lin Liam (Singapore)
Chief Consultant,Family Physician

Dr. Liam joined the staff of Shanghai East International Medical Center in August 2011 and is fluent in both English and Mandarin Chinese. He graduated from the National University of Singapore in 1984, and possesses a degree in Internal Medicine from the Royal College of Physicians in the United Kingdom. He has also received extensive training as a Fellow in Pulmonary Medicine at the Cleveland Clinic in the United States. Dr. Liam has given trainings in Advanced Cardiac Life Support (ACLS) and Advanced Trauma Life Support (Instructor).

His previous clinical appointments include acting as a visiting consultant at the National University Hospital until 2007. He later acted as the VP of Medical Services for Parkway Health and completed a post as the Medical Director for Healthway in China.

Dr Liam has also been deployed for humanitarian medical missions and commanded the Singapore component of the Australian-Singapore Hospital during INTERFET operations in East Timor, 1999. He held several medical command positions in the Singapore Armed Forces before retiring as a Colonel in 2006. He has been awarded operational service medals by the United Kingdom, Saudi Arabia, Australia and Singapore. He has also been awarded the Public Administration Medal by Singapore for his contribution to Singapore's efforts in overcoming the SARS epidemic in 2002.

Dr. Vivian Wang (China)
General Practitioner, Senior Attending Physician, Internal Medicine, Endocrine

Dr. Vivian Wang has worked as a physician for more than 20 years, and is extensively experienced in general medicine and endocrinology. She received her medical degree from Shanghai Jiao Tong University School of Medicine, fmr Shanghai Second Medical University and is a member of the Shanghai Medical Association.

Dr. Wang works as an integral part of our medical team providing medical care in coordination with the general and family practitioners at SEIMC. Dr. Wang has a broad range of experience with particular interest in Diabetes, Obesity, Thyroid and related problems. She is also active in health screening and preventive medical Programs.

Dr. Wang's empathetic approach has been sincerely appreciated by her patients and colleagues.

Dr. Wang is fluent in Mandarin Chinese and English.

Dr. Magdalena Necek (Austria)
General Practitioner, ENT

Dr. Necek is our General Practitioner and ENT (Ears, Nose and Throat) Specialist with a decade of experience providing high quality care to patients. She has treated patients in Europe (Austria), Africa (Gabon), and Asia (China) and is experienced in general medicine and ENT treatment for children and adults. She also has training in advanced cardiac life support.

Dr Magdalena Necek is the Designated Medical Doctor for the Austrian Consulate General in Shanghai, and the information can be found via the consulate website http://www.bmeia.gv.at/botschaft/gk-shanghai/ratgeber/oesterreicherinnen-in-china/aerzte.html

Dr. Necek received her MD in Human Medicine from the Vienna Medical University in Austria and is continuing her education in Dentistry. She speaks German, English, Polish and French.

Dr. Ewelina Biskup (Germany)
General Medicine, Emergency Medicine

Dr. Biskup is a medical doctor of Internal Medicine working in China and in Switzerland. She has gained her MD at the Max Planck Institute of Molecular Biology and Genetics in Germany; and has also pursued medical trainings in Shanghai, Boston (Harvard Medical School Hospitals) and New York, followed by residency training in Switzerland.

Dr. Biskup has been a foreign lecturer at Shanghai Tongji University since 2011. She has also been recently appointed as an Associate Professor at the Shanghai University of Medicine and Science.

Dr. Biskup has a wide experience of working in? different countries and healthcare environments. She is a member and treasurer of the European Federation of Internal Medicine – Young Internist (EFIM-YI) Subcommittee; founder and representative of Swiss Young Internists; delegate of the Swiss Society of Internal Medicine; and a member of Science Matters. Dr. Biskup participates in different activities promoting high quality clinical and scientific research cooperation among young specialists.

She speaks German, English, French, Russian, Ukranian and Polish.