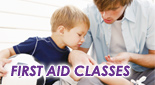 Dr. Zhongmin Liu (China)
Cardiac Surgeon, Co-Professor of Paris Descartes University, Licensed physician in Germany and France

Dr. Liu is the President of Shanghai East Hospital, Chairman of the Board of Shanghai East International Medical Center (SEIMC), Director of Sino-German Heart Center, Co-Professor at University of Paris Descartes, a Board Member of the Asia-Pacific Congress on Disaster and Trauma Medicine, and a committee member for the Chinese Medical Association of Thoracic and Cardiovascular Surgery.

Dr. Liu specializes in congenital heart disease, rheumatic valvular heart disease, coronary artery disease, and the transplantation of hearts and lungs for serious cases. Dr. Liu has diagnosed and treated many cases and has performed various cardiac surgeries including coronary artery bypass grafting (CABG) for expatriate and local patients. He has been the principal medical specialist and leads medical backup teams for visiting high officials including presidents from USA, the late premier of Singapore, Mr. Juan A. Samaranch, the late Chairman of Olympic Games was one of his patients.

Dr. Liu speaks Mandarin, English, and German.

Dr. Qinchuan LI (China)
Thoracic Surgery

Dr. Li graduated from Shanghai Second Medical University and further studied in France.

Dr. Li has been engaged in cardiothoracic surgery for 30 years. He specializes in the surgical treatment of congenital heart, mediastinal and chest wall, complex cases of lung and esophageal diseases; Procedures such as valve replacement, coronary artery bypass grafting (CABG), macrovascular surgery and interventional therapy.

He is a member of the Shanghai Medical Association Thoracic Surgery Committee and the Vice Chairman of the Thoracic Surgery Society of Shanghai Association of Chinese Integrative Medicine.

Dr. Li speaks Mandarin, French, and English.

Dr. Chuangang Fu (China)
Colon and Rectal Surgeon

Dr. Fu is an awarded doctor in the medical field of diagnosis and treatment of colon and rectal diseases in and outside China. He is also a mentor to medical students of doctorate degrees.

Dr Fu's medical accomplishments include colorectal malignancy diagnosis, the diagnosis and treatment of polyps, the treatment of a prolapsed rectum, chronic constipation, ulcer colitis and anal fistulas. He established PISTA, a specific surgical procedure which helps to have shorter operation time, recovery time, anus preservation.


Dr. Fu is an honorary committee member of the American Society of Colon and Rectal Surgeons as well as holding membership with various Chinese committees. He is the member of editorial boards of medical journals including Colorectal Disease (UK), Disease of Colon and Rectum (USA), Techniques in Coloproctology (Italy), Chinese Journal of Surgery, Chinese Journal of Gastrointestinal Surgery, Chinese Journal of General Surgery, and so on. He has published over 160 articles. Dr. Fu has also been hosted as a speaker at various international conferences in Japan, America, Brazil and Russia.

He speaks Mandarin and English.

Dr. Guoting Chen (China)
Surgeon

Dr. Chen has been engaged in the diagnosis and surgical treatment of emergency medical diseases for more than 30 years. He received his doctoral degree in General Surgery at Shanghai Jiaotong University's School of Medicine.

Dr. Chen is the head of General and Emergency Surgery. He has been engaged in the clinical work of emergency trauma surgeries and specializes in the diagnosis and treatment of severe trauma, critical surgical illnesses, acute abdominal illnesses, and other acute cases. He also works closely with his different surgical teams such as that of the abdominal, MIS, critical illness,and trauma treatment. He is skilled in MIS treatment of various body surface tumors, differential diagnosis of complex and chronic abdominal pain, and surgical treatment of intestinal obstruction.

The numerous surgeries he has participated in performing include joints replacement, repair of tendon rupture, osteonecrosis of the femoral head (ONFH), hernia repair, fracture of the limb, spine, hip and knee joint replacement, lumbar disc herniation, etc. Every year, Dr. Chen treats dozens of cases of critical illnesses referred to SEIMC, wherein patients obtains good prognosis. His wide range of knowledge and skills earn him the trust among his patients.

Dr. Chen is currently a member of the Trauma Team of the Emergency Division of the Chinese Medical Association, and a member of the Emergency Medical Rescue Team of China and the World Health Organization (WHO). In 2016 and 2017, Dr. Chen stood out among the many candidates and was selected as an on-site doctor for the 32nd Chinese National Antarctic Research Expedition Team (CHINARE) for one year and the 8th Chinese National Arctic Research Expedition Team for 3 months.

With his solid and proficient clinical medical and technological knowledge, language and communication skills, he conducted medical consultations and treatments at the observation stations of different countries in Antartica. He has successfully completed medical service work in special extreme environments, and accumulated a rich experience of medical treatment in the polar environment.

Dr. Chen has presided over and participated in many scientific research projects of the state, Shanghai and Pudong New Area Science and Technology Commission. He has published more than 50 papers, and has edited and co-edited more than 10 written works.

Dr. Chen speaks Mandarin and English.





Dr. Rongbing Li (China)
Surgeon / Urologist

Dr. Li graduated from the Medical School of Shanghai Jiaotong University, and further studied in Germany. He specializes in early diagnosis, surgical and non-surgical treatment for urolithiasis, prostatic hyperplasia, prostate diseases, surgery for renal and adrenal tumors, and microsurgical treatment of male diseases.

Dr. Li has won the Award of Excellent Teaching of Tongji University and second prize of Chinese Young Urologist Technical Ability and Skills Competition.

Dr. Li speaks Mandarin, English, and German.

Dr. Achal K. Shrikhande (India)
Surgeon

Dr. Achal K. Shrikhande graduated and further completed his Masters Program at Soochow University in Suzhou, China. He had his internship and residency program at the First Affiliated Hospital of Soochow University. He also worked in the areas of metabolic disorders and diabetic treatment at Chaturvedi Surgical Hospital and Suretech Multispecialty Hospital in Nagpur, India; and a member of Indian Medical Association (IMA).


Dr. Achal works as a part of our Inpatient Unit's medical team.


Dr. Achal speaks English, Marathi, Hindi, and Mandarin.


Dr. Jiangfan Zhu (China)
Surgeon

Dr. Zhu completed his medical degree at the Third Military Medical College in Chongqing. He has over 30 years of surgical experience and is currently a Professor of Surgery at Tongji Medical University in Shanghai.


In 1999, Dr. Zhu partook in a 1-year study program in advanced Bariatric surgery at the Icahn School of Medicine at Mount Sinai in New York City. Afterward he focused on Bariatric surgery for morbid obesity and metabolic diseases, spleen, gallbladder, thyroid and hernia repair surgery.


Dr. Zhu holds positions in Chinese medical societies devoted to metabolic surgery and he is a member of the International Federation for the Surgery of Obesity and Metabolic Disorders (IFSO). He has co-published more than 20 scientific articles on different surgery techniques.


Dr. Zhu speaks Mandarin and English


Dr. Junyi Han (China)
Surgeon

Dr. Han has over 15 years of clinical experience. He completed his medical degree at Fudan University Medical College and pursued further surgical training at the University of Basel in Switzerland whilst doing his Ph.D. program at Tongji University.


He works as a general surgeon and active in the research of immunological profiling of colorectal carcinomas and the treatment thereof. Dr. Han contributes to the Sino-Swiss Science and Technology Cooperation (SSSTC), promoting technological exchange in his field of expertise between Switzerland and China. He is also the editor of several medical surgery journals, and he is active in various oncology research groups.


Dr. Han speaks Mandarin and English.


Dr.Liangyu Lu (China)


Orthopedist

Dr. Lu received his medical degree in General Surgery Department of Tongji University School of Medicine.

His specialties include surgeries such as cruciate ligament reconstruction; repair and treatment of meniscus and articular cartilage injury, habitual dislocation of shoulder joint, rotator cuff injury, and back and leg pain.


His research on the biomechanical evaluation of knee joint reconstruction has honored him scientific research funds from the National Natural Science Foundation of China, Shanghai Municipal Commission of Science and Technology, and Shanghai Municipal Sports Bureau. He has published academic papers in core medical journals, articles in SCI magazine, and participated in writing and editing of medical monographs.


Dr. Lu speaks Mandarin and English.